A Climate Policy Institute delegation attended the Austrian World Summit and discussed possibilities of cooperation with the institute organizing the event, chaired by Arnold Schwarzenegger.
A three-person delegation representing the Climate Policy Institute – Head of Strategy and Communication Gergely Kitta, Senior Researcher Dr. Kinga Bíró and Researcher Orsolya Kovács-Magosi – participated in the Austrian World Summit. The event, held for the seventh time this year with experts from 75 nations in attendance, is among the world's most prestigious international climate conferences.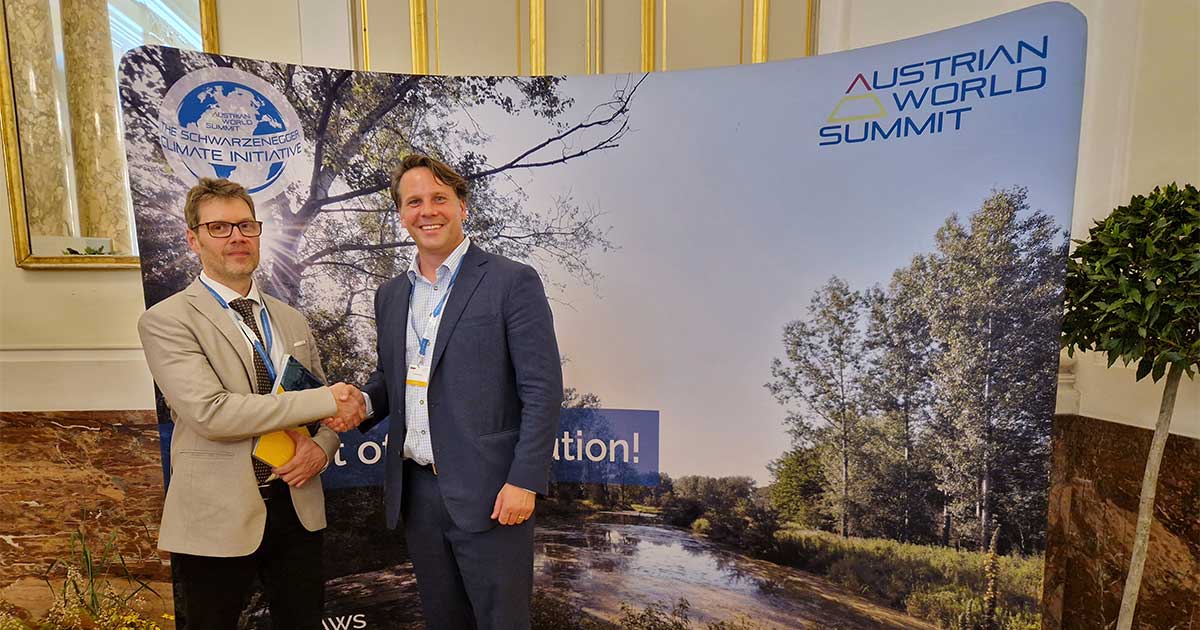 The high-level event was conceived by its host, acting legend and former politician Arnold Schwarzenegger, who has advocated and actively championed environmental sustainability since being elected Governor of California in 2003.
Speakers at the event, held in Vienna on May 16, 2023, included Austrian President Alexander Van der Bellen; Austrian Chancellor Karl Nehammer, U.N. Secretary General António Guterres; Wladimir Klitschko, founder of the We Are All Ukrainians movement; Finnish foreign minister Pekka Haavisto; U.S. Secretary of Transportation Pete Buttigieg; and Pakistani Minister of Climate Change Sherry Rechman.
The focus of the summit, which ran under the slogan We have the power, was the impact of climate policy on geopolitics and security policy, along with the circular economy and sustainable cities. In his opening address, Mr. Schwarzenegger emphasized the need for positive but sober and common-sense thinking in relation to climate policy and spoke about the significance of youth and future generations.
During the conference, the Climate Policy Institute delegation met with Mr. Schwarzenegger and Conyer Davis, Global Director of the USC Schwarzenegger Institute. At the meeting, parties discussed possibilities of joint action and cooperation between the two institutes in the field of climate policy.